Shandong Dezhou
Dezhou, Beautiful Countryside in Northwest Shandong
Located on the northern bank of the Yellow River is the city of Dezhou. Home to over five million people, this city is on the northwest of the Shandong province. Situated between Beijing and Shanghai it has gained the reputation as the "Junction of Nine Arteries".  Along with the Yellow River, the Grand Canal also runs through it.  Beijing is 200 miles north of De Zhou and one hour D-Train from Beijing (D: High speed line).
For those who appreciate green renewable energy sources they will be happy to reside in Dezhou. Deemed to "solar valley," this city is working on many green-energy urban projects. Dezhou is also home to one of the world's largest solar powered office building. In the United States there are many uses of solar power but in this region of China they are able to get the sunlight needed for the solar energy project. In the United States, depending on the climate, there are more energy projects they encompass many more different types of renewable energy.   Do not forget to check out the Solar Energy Museum.
Among many must see historical protocols, the Tomb of Sulu Kingdom (now Philippine) prince; the Island Golden Mountain Temple;(largest in northern China), the Dong Garden, (named after Chinese Philosopher, Z.S. Dong) and its replica of his historical village; the famous local acrobatic shows dated back to Han Dynasty.(206BC).
Local Delicacies
Dezhou Braised Chicken
Also known as five-spice braised chicken, this soft, tender, and aromatic braised chicken has a 300-year history. Periodically, Shandong Dezhou hosts a braised chicken festival where gourmands are invited to come and watch the whole process of chicken braising  along with a sampling of the specialty.
Tourists can buy Shandong Dezhou braised chicken at the Dezhou Braised Chicken Delicacy City and small braised chicken stores located throughout the city.
Le Ling Jujubes
Le Ling Jujube has a history of over 3000 years old and has since gained much popularity in China. There are different types of jujubes such as the Jinsi (golden thread), seedless, bell shaped, dragon's feet jujubes and winter jujubes. Jinsi jujubes, is a kind of jujube which is sweet and juicy. If you open it up, you can pull out a thread of 1-2inch long and under the sun, it looks like a golden thread, which is how its name came about. Jinsi jujubes is also rich in nutritional values.
79°
Weather from OpenWeatherMap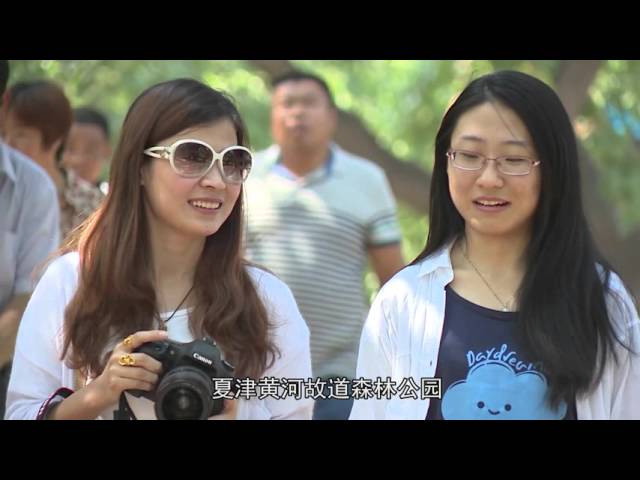 VIEW VIDEO
Shandong Dezhou: Can't Miss Events
The Cricket Festival
The Cricket Festival is a big deal in Ning Jing County.  From August to October, collectors from 10 provinces gather here for national championship.  A city complex is being built to accommodate the gathering.  Here you get a glimpse of real local culture.  Do not miss the Cricket Museum.
Shandong Dezhou Attractions
The Tomb of Sultan Paduka of Sulu
The main tourist attraction in the city is the tomb of Sultan Paduka of Sulu. He had sailed from his home in the Philippians along with his enormous entourage to come visit the Emperor Zhu Di. Unfortunately the sultan passed away in the town after he had a meeting with the emperor in 1417. Immediately following his death Zhu Di commissioned the building of the temple. This site still stands today. The well preserved national site represents the sultan and his followers in the Muslim faith; some of descendants who stayed in China still live in Dezhou and follow his faith. It is the only foreign king's tomb in China; it also represents the long standing relationship between the Philippines and China.
The Island Golden Mountain Temple
The Island Golden Mountain Temple is another great attraction for those interested in Buddhism. It is considered to be one of the biggest locations for Buddhism in the northern part of China. If trying to find "the awakened one" look no further than the temple of Qingyun section of Dezhou. Buddhism is a long standing faith in China and is a nontheistic religion opposed to the monotheistic religions that dominate the faiths of many Americans. The ultimate goal in Buddhism is to reach the state of Nirvana. The Buddha is not a prophet but rather an enlightened teacher who helps by sharing his knowledge of how to end suffering and attain Nirvana.
Sea World
The Sea World. For kids, witness the largest indoor aquarium in the world. Be sure to see the under the sea performance.
The Village of Dong Garden.
Zong Shu Dong, the well known Thinker, Statesman, Educators from West Han Dynasty (202 BC-9 AD), studied 13 years in De Zhou. It is said that he was concentrating so intensely that he did not peek into his rear garden. Thus the Chinese slang goes, "focus as if no garden exists". Locals rebuilt his garden and the whole neighborhood in then fashion damaged by war in early 20th century. Walk into the life of this respectful Chinese philosopher and see his study.
The Sun Valley Eco Zone.
It is like the EPCOT Center of Disneyland. This is China's first and the largest solar city built on a wetland. Please watch the video on our website to get a glimpse of what it looks like]. There are nine complexes including Science Education, Resort, Training Center, Clusters of townhomes, commercial centers, etc….. . The 11 types of tours of this Eco Zone showcase De Zhou's exhaustive usage of solar energy, to cook, to move around, to live, and to watch sports event in the zero emission stadium. Check out solar souvenirs to charge your cell phone.
Shandong Dezhou Activities
Qi He one day tour.
8:00am leave for Qi He County. First stop, Sea World. Drive via Highway 309
11:00am Yellow River bank with lots of trees and beautiful scenary.
12:00pm. Arrive Bei Guan, Zhu A township. Taste Lamb's thigh.
2:00pm. Golf Court at Guo Ke. 18 holes.
6:00pm. Spring Spa at golf court hotel.
Qi He has forest coverage at 48%.
Xia Jing Yellow River Forestry Park Tour.
7:00am. Leave Hotel. Travel via Route 15 for about 20 miles, you will see the Yellow River Bank Forest Park sign. Drive through the park.
12:00pm. Check in Bed and Breakfast or local farmers. Taste organic local vegetables.
2:00pm. Continue to explore the 10 gardens. Appricot, Grapes, Hunting Range, Forest walking trails, Resort complex, Children's theme park, etc… We also call them the Museum of Fruits, being the largest produce base in China.
5:00pm. Back to hotel.
Shandong Dezhou Planning
Dezhou is an important communications hub in north Shandong with advanced railways and highways. The Beijing-Shanghai Railway runs through the city from south to north; and the Dezhou-Shijiazhuang Railway, runs from east to west. Everyday, 97 trains pass through the city. Dezhou is also on the Beijing-Fuzhou, Jinan-Dezhou and Jinan-Liaocheng expressways.
Urban Transport
Dezhou City has over 30 public lines going to all tourist attractions, as well as scheduled passenger buses going to Yucheng, Leling, Linyi and Lingxian counties.
Dezhou Railway Station: 0534-2616544
Dezhou Bus Terminal: 0534-2616616